Sunlite Skylights
---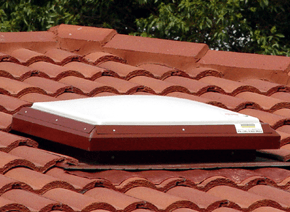 TESTED BY TIME
Sunlite skylights are designed to withstand the rigors of use in commercial buildings and a testimony to this fact is that builders have been using them for the past 25 years.
TESTED STRENGTH
Sunlite Skylights do not compromise on quality, design, materials or structural integrity. See a copy of our test certificate for passing the requirements of AS4285, the Standards Australia code set out for the structural requirements of skylights.
SUITABILITY
Sunlite Skylights are made to suit any roof type. All sizes are are available either vented or non vented. The Ventilation performance can be increased by including an electric fan in the Skylight.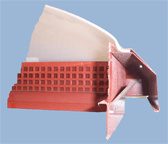 "You can see it and you can feel it"

Sunlite Skylights are manufactured using quality materials as standard. The Top Frame and Flashings are constructed from .8mm Bluescope Steel, the domes are fabricated from premium grade UV stabilized Acrylic, coreflute shaft material, completed with a white powder-coated extruded aluminium ceiling frame and a choice of diffuser. The Sunlite Skylight may include many options with electri lights, louvre systems, shaft options, venting options and a choice of dome materials and colours.